27 Jun

EDITOR'S PICK: Feeling the winter chill? Spice things up with the hot Heritage 1945 from Longines

Editor's Note: Simple vintage looks, rich tones, a brushed dial and a cinnamon suede strap to die for, all for a very reasonable price. The Longines Heritage 1945 – it's the perfect watch to fight off that crisp winter weather.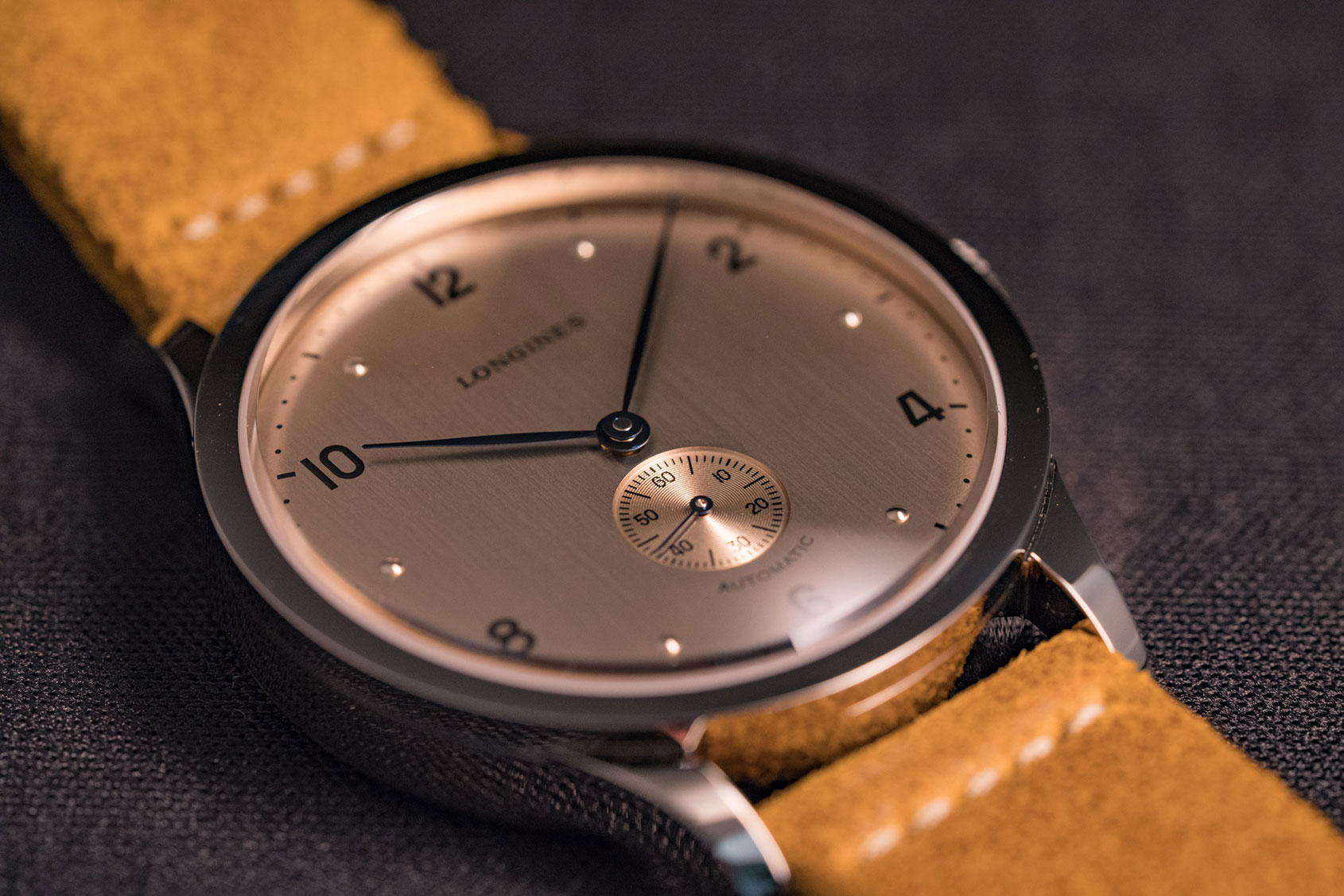 One of the highlights on our Baselworld calendar is seeing what heritage re-release Longines has cooked up, and whoo boy, have they pulled out all the stops in 2017 or what. You're looking at the Heritage 1945, an absolutely on point interpretation of a mid-century dress watch. Based on a 1945 design called the Calatrava by collectors, this watch does everything right. Funnily enough, it's the exact watch that Sunflowerman illustrated as part of the Watercolour Watch project back in 2015.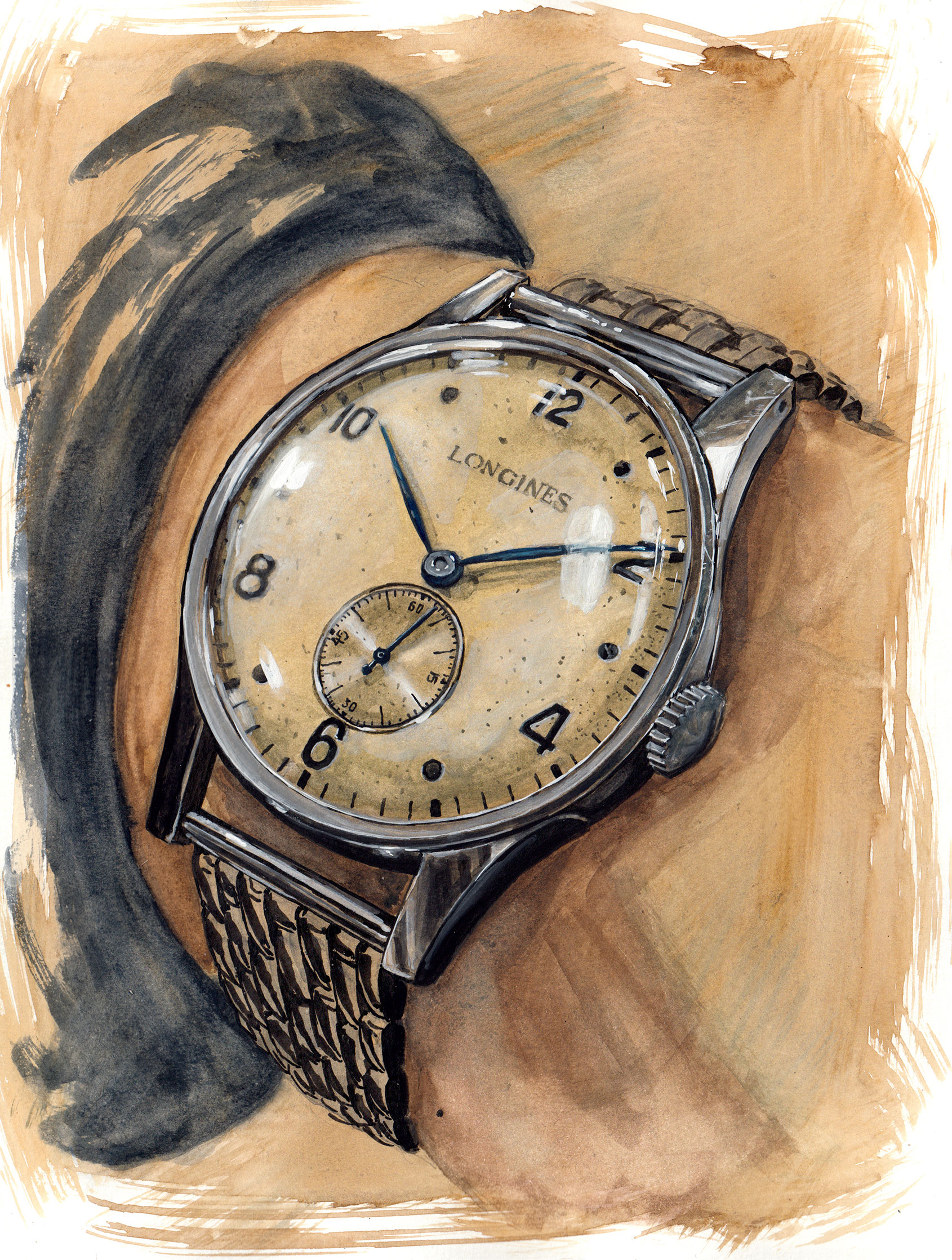 The 40mm steel case is simple, and not overly fussy, with a flat bezel just the right width and a slender-yet-functional crown. The mid-tan nubuck strap, with single line of reinforcing stitching in contrasting thread, walks a perfectly straight line between dress and casual.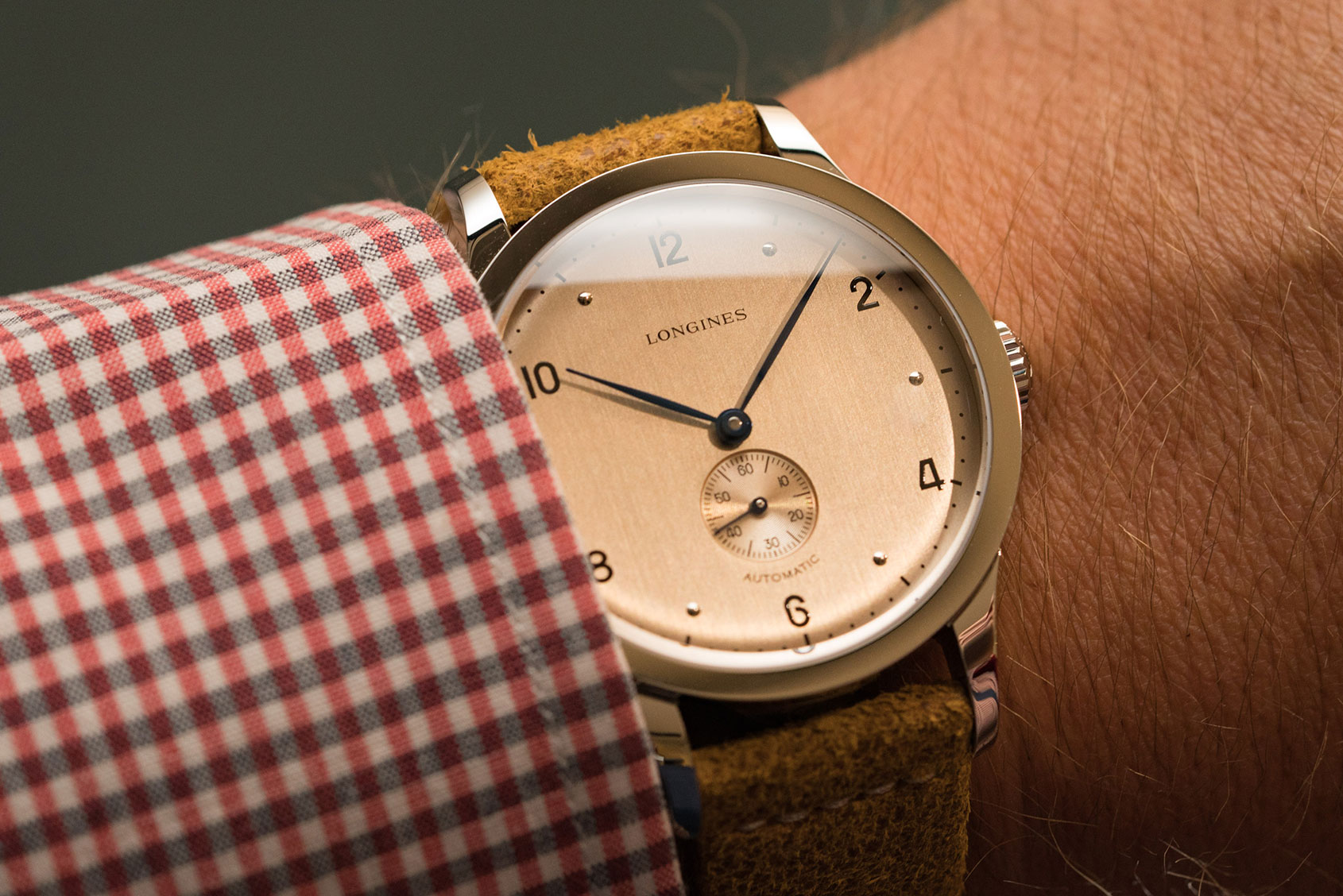 The real star is the dial. For such a minimal layout, Longines has packed it full of sexy detail. First of all, there's the vintage velvet effect of the brushed copper-tone convex dial, then there's the alternating steel-tone applied hours markers and printed mid-century Arabic numerals, all of which contrasts with the long, elegant leaf hands in blued steel. The small seconds subdial has a concentric circular finish, just to keep things interesting.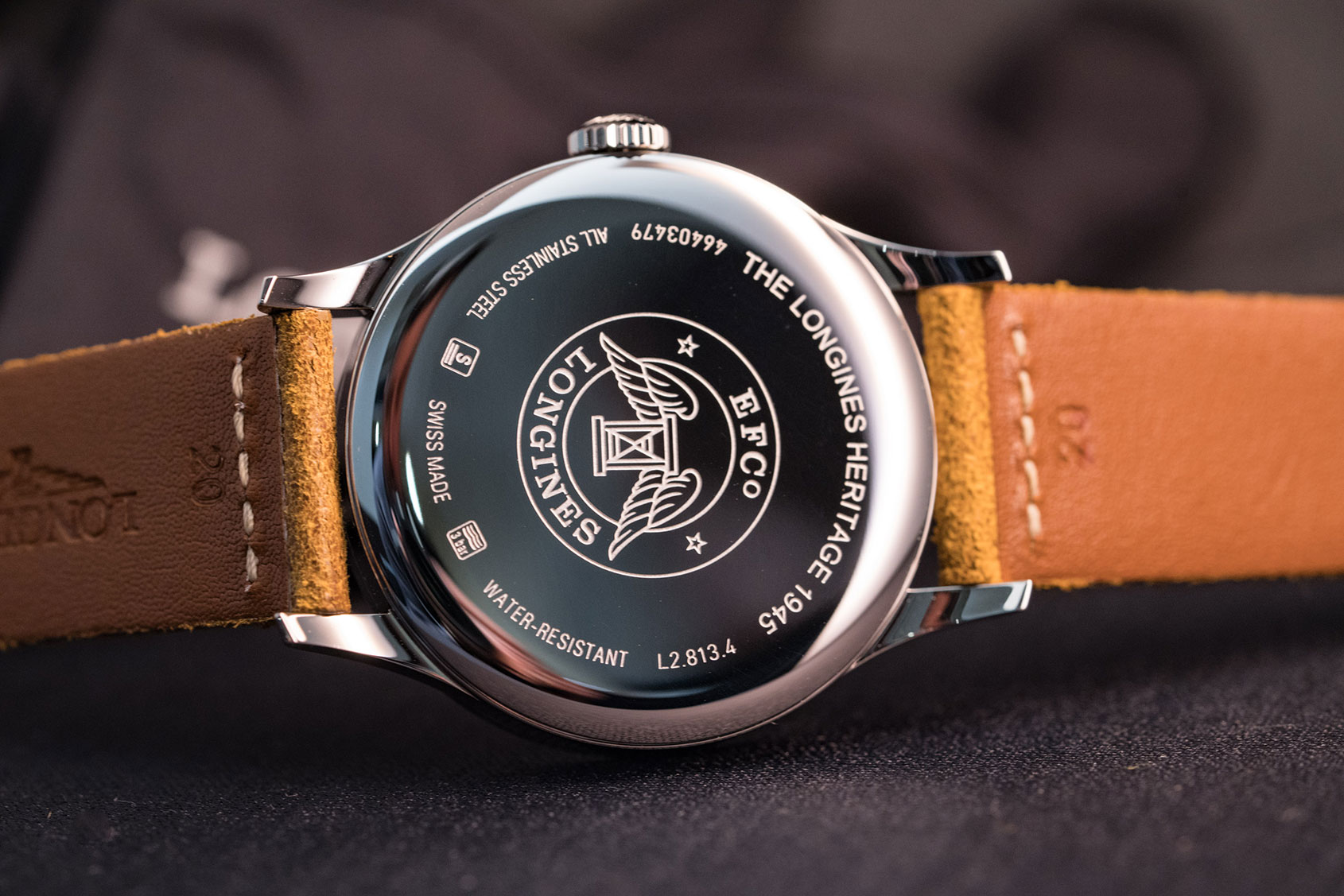 Oh, and the curved 'Automatic' text is a lovely touch. Though, if I was being particularly critical, I would like the seconds subdial a little lower down the dial. The 1945 original was powered by the manually wound 12.68Z, but on this remake Longines has made a concession to modernity with the inclusion of automatic L609.3.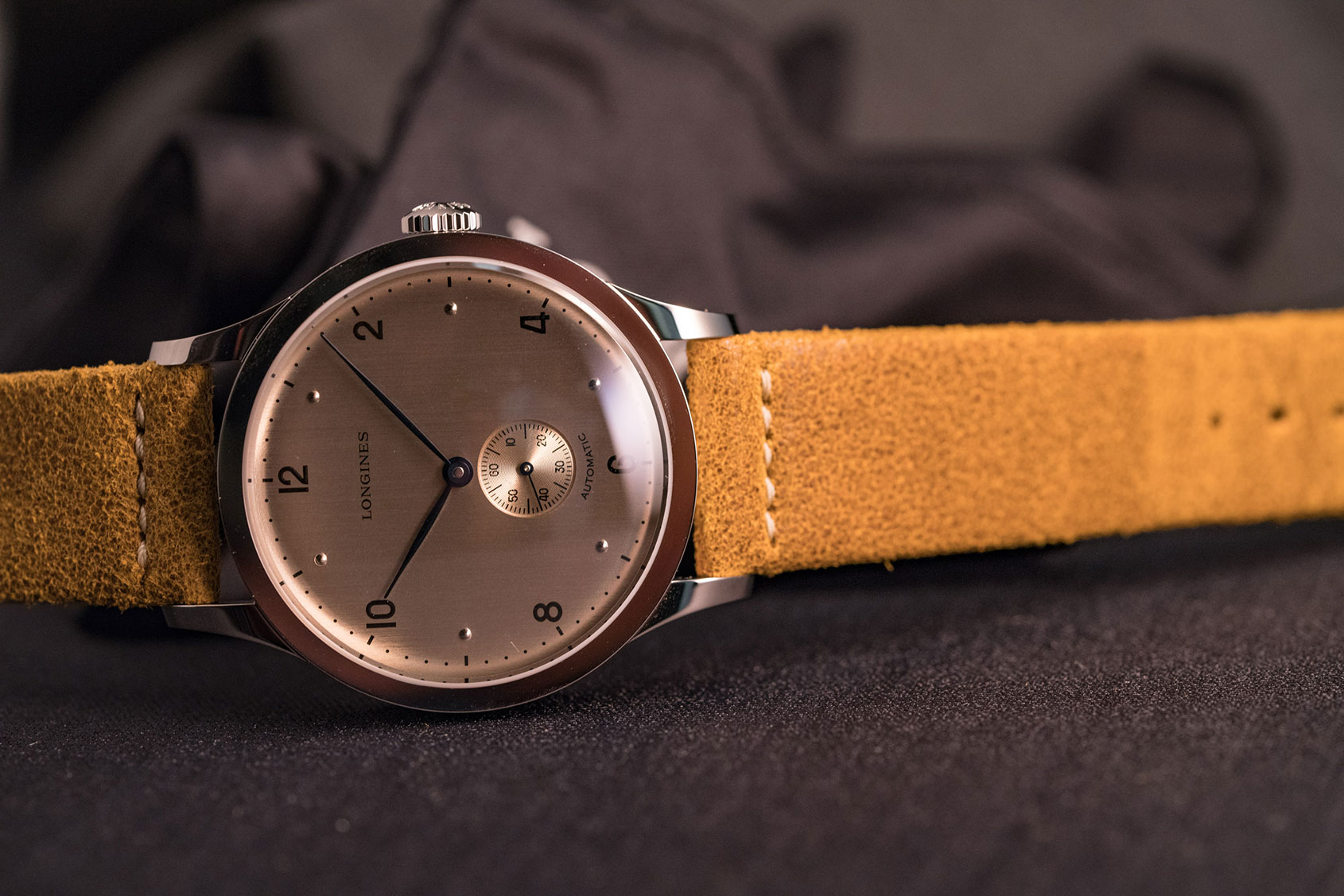 One or two of these elements would make the Longines Heritage 1945 a compelling proposition, but all of them together make it a real winner. And the best thing: no date window.
Longines Heritage 1945 Australian pricing
Longines Heritage 1945, $2340