08 Jul

VIDEO: Old meets new in the Rado HyperChrome Bronze

[embedded content]

A few years ago we were prepared to write off the use of bronze in watchmaking as something of a fad, limited to a few cult models. Well. We were wrong. The ancient alloy has boomed in popularity, thanks to its warm tones and, more importantly, the fact that it develops a unique patina over time.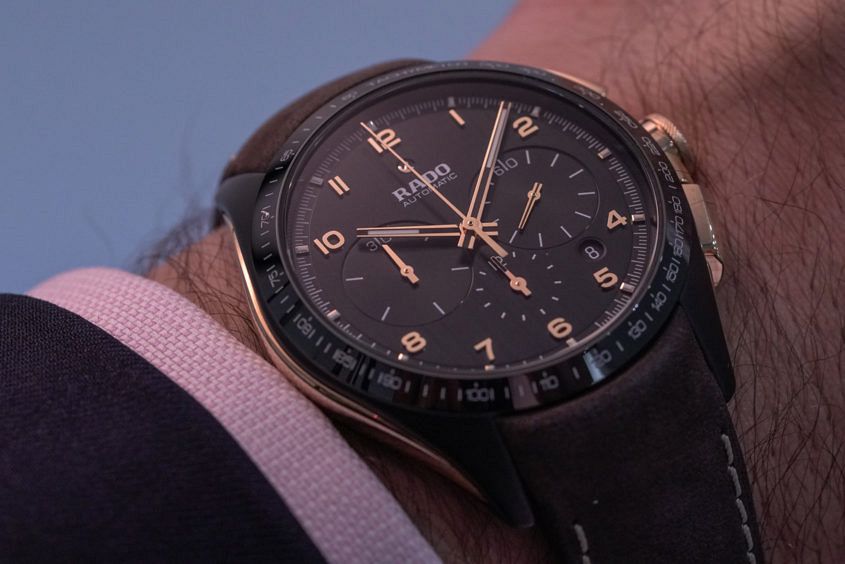 And while bronze cases look set to stick around, so far it's a case material that's found overwhelmingly in the heritage reissue aisle of the watch supermarket — which makes sense as it's all about the old world charm. But, really, I think that's a bit of a short-sighted choice. And it looks like someone at Rado agrees, as the HyperChrome Bronze offers a new path forward for the metal. It's been selectively integrated into the sides of the case, while the bulk of the watch remains touch, and distinctly non-patina prone ceramic. It might be a meeting of new and old materials, but the thinking behind it is decidedly now.